About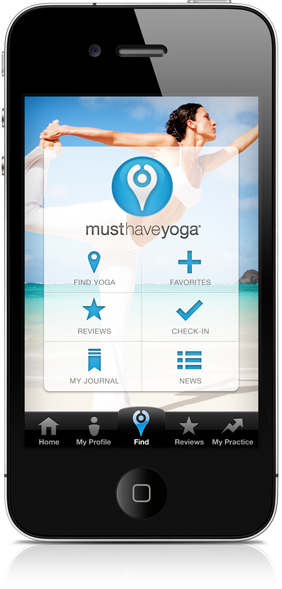 The essential toolkit for Yoga practicioners on the go.
Find a perfect Yoga class wherever you are.
Search for a Yoga class, studio, or instructor
Get recommendations based on your preferences
Book your class (when available) and check in right from the app
Let your friends know where you are practicing and what you think
Track your yoga progress and reach your goals.
Journal your classes and track your achievements
Save poses and sequences you want to remember
Keep your favorite teachers and studios at your fingertips
Share recommendations and gather inspiration.
Read and write reviews
Get the latest news from your favorite teachers and studios
Book your class (when available) and check in right from the app
Invite friends to take a class
Don't just find a class, find the right class for you!
We created Must Have Yoga to make our own Yoga life easier and more rewarding. As Yoga students and busy professionals, just finding a great Yoga class often became a huge project in it's own right. Researching the available options, talking to friends to get trusted advice, calling to book classes - we knew there had to be a better way!

We think we've built a great solution to this problem, and we're just getting started. We're hard at work on lots of great new features, with a goal of making Must Have Yoga the world's premier digital Yoga resource. Download the app, give it a try for yourself, and tell us what you think!